Online Interactive Media Literacy Resources
Apps and Other Online Resources for Teaching Media/Film Literacy
by Frank W. Baker    Like the Media Literacy Clearinghouse on Facebook and follow me on Twitter:@fbaker
In 1998, I created the Media Literacy Clearinghouse website because I wanted to offer K-12 educators (and others) an online venue for locating appropriate resources that would help in the teaching of media literacy. Thousands of teachers have discovered the resources offered there.  Over time, the site has grown and includes more original content since its inception.
Since that time, the web has not only become larger, but also more interactive. A large number of interactive, online websites and mobile device apps now offer teachers more opportunities to engage students.  What follows is a brief overview of some of these:
Easy Studio-Introduction to Animation
Simple tutorial and lessons give kids all the tools and tips they need to create their first animations.

Create, animate and share your own cartoons with Easy Studio. Use dozens of shapes, colors and templates anyway you want to make your little animated movie. A juggling lion, a talking 6-eyed monster, the only limit is your imagination!
NFB StopMo Studio
| | |
| --- | --- |
| | Shoot your stop-motion film in a simple and exciting way with this new casual creative app! With so many powerful tools, the only limit is your imagination. Learning the concepts of stop-motion animation has never been more enjoyable. The intuitive commands, ergonomic interface and full suite of features will have you filming your animated film in no time.Born out of the National Film Board of Canada's legendary animation workshops, StopMo Studio takes decades of expertise and turns it into a one-of-a-kind stop motion tool. |
Green Screen by Do Ink
Using Green Screen by Do Ink, students can create original videos using green screen technology to change the background. Green screens are most known for use with weather reports, but kids can create all kinds of scenarios using the green screen. They'll choose a background image from their camera roll, which may involve some Internet searching and saving to find (a great opportunity for a mini-lesson in fair use and copyright), and then record their video in front of a green backdrop.[mk_padding_divider size="40″]FIS Interactive by WebSplash
This is the iPad App version of our FIS Professional Development Course for Teachers. This App has been designed in such a way that it corresponds with the complete production cycle of making a film in a classroom environment. It has been designed to introduce the medium of film into the School Curriculum. It presents teachers with a series of lessons geared to developing and promoting the teachers appreciation, understanding and response to film. It also provides teachers with a practical guide to delivering film theory and practice into the classroom. FIS (Film in Schools) can enhance the creative and educational experience of children and provide them with direct involvement in the learning process. The project will emphasise the engagement of children in both artistic expression and response to the medium. Specifically, project activities will help those involved to develop key skills in communication, social and personal awareness, problem solving, investigation, analysis, critical thinking, inquiry and interaction. This App has been designed to help the teachers achieve these learning goals.[mk_padding_divider size="40″]Close-up Film Language Glossary (German Educational Publishers Schöningh)
The Close-Up Film Language Glossary provides clear and concise definitions of essential film language terms used in basic and advanced film courses. Though geared for use in high school (particular sixth forms) and higher education the glossary is appropriate for anyone generally interested in cinema, film and film analysis. The Close-Up Film Language Glossary contains a unique collection of 'Visual markers', which are visualizations of filmic means and techniques. Groups of visual markers provide a quick and comprehensive overview of important categories of film language. Additionally a collection of useful checklists which help you analyzing the different aspects of film language in classroom study or when writing a film studies essay can be obtained separately from within the app.[mk_padding_divider size="40″]StoryMaker (The Guardian/Small World News)
StoryMaker (demonstrated here) walks through all the steps to put together a short video that can easily be uploaded to the web. It has editing features, compositional suggestions, story formats and many ways to link and share the final piece. Students can learn rather quickly the basic storytelling structure of news and produce their own within a meaningful amount of time without a major investment in technology or funds.[mk_padding_divider size="40″]PixelConduit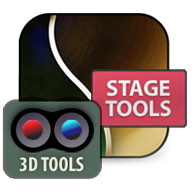 PixelConduit is a downloadable free Mac app offering real-time video rendering-processing. Ideal for creating complex visual effects, as well as for many needs related to post-production, special effects and animation.[mk_padding_divider size="40″]Making Movies Make Sense (MediaEducation Wales)
Making Movies Make Sense is an interactive guide to running film viewing and filmmaking activities with children and young people, illustrated with dozens of video and still images. It includes advice on equipment, a visual introduction to film language (camera, lighting, sound and editing), and an explanation of the filmmaking process planning, shooting and editing. It also includes practical activities to support filmmaking and literacy, and suggests films you can use to explain aspects of the filmmaking process.[mk_padding_divider size="40″]Logo Quiz Game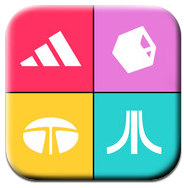 The game involves identifying over 500 corporate logos past and present as you advance to increasingly difficult levels. Key parts of the logos are missing to make the game more challenging. You can also utilize Twitter and Facebook to get help from friends when you get stuck. (Source)[mk_padding_divider size="40″]ReelDirector II ReelDirector II is a full-featured video editing app from the developer of 8mm Vintage Camera and the original ReelDirector 
[mk_padding_divider size="40″]Gendered Lego Ad Remixer 
The HTML5 Gendered Lego Advertising Remixer shines a light on the gender divide in toy advertising. There's one world for girls and an entirely different world for boys.The remixer superimposes the audio or video from girl-focused Lego ads with audio or video from boy-focused ads. It's both disturbing and hilarious to hear a macho guy command you to freeze skeletons in their tracks while wide-eyed Lego ladies bake a cake. (Source)[mk_padding_divider size="40″]InAWorld: Make Your Own  Movie Trailers (Optimum Drama)
IN A WORLD where you can be the star of your own movie trailers… InAWorld…Drama is a fun app that lets you create and star in your very own movie trailers. It's a combination of Mad Libs meets the movies that's very entertaining and surprisingly addictive.[mk_padding_divider size="40″]PixStop (National Filmboard of Canada)
The NFBC's recently launched PixStop app, designed for the iPad 2, allows your students to create their own short stop-motion films with ease and fluidity, and helps you integrate the films into classroom curriculum. PixStop is an intuitive learning tool with kid-friendly interfaces, and it's easy-to-use for ages 10 and up—but even better: you can download PixStop from your iPad 2 for free![mk_padding_divider size="40″]Action Movie FX for iPhone (Bad Robot Interactive)
This free app comes with two effects–a missile strike and a car crash.   Simply hit record and film a scene, then use a slider to mark the point where you want the fx to start. Reviewed here.[mk_padding_divider size="40″]Gendered Advertising Remixer
In a nutshell the app lets you re-combine video from ads directed at boys with audio from ads directed at girls (and vice versa) to create hilarious and insightful fair use mash-ups. It allows you to drag and drop clips from a library of 40 different gendered toy commercials into 800 possible remix combinations. Though it's still in the early stages, the 1st beta version of the tool is ready for public testing.[mk_padding_divider size="40″]Webonauts Internet Academy (PBS Kids Go!)
A new interactive, FREE online game for tweens called  Webonauts Internet Academy has been launched. According to their website: "WIA  is a web original game for PBS KIDS GO! that gives kids 8- to 10-year-old an opportunity to have some fun while exploring what it means to be a citizen in a web-infused' information-rich world. It is an engaging experience on its own but becomes all the more powerful when parents and teachers use game play as a springboard for conversations about media literacy and citizenship in the 21st Century."[mk_padding_divider size="40″]Gamestar Mechanic (E-Line Media and the Institute of Play)
Gamestar Mechanic features three fully integrated components: Quests, with exciting adventure games that provide critical scaffolding for the core principles of game design; a Player Workshop, featuring easy-to-use drag-and-drop game creation tools; and Game Alley, a community where players can publish their games, discover, play and review the games of their peers and enter great game design competitions.[mk_padding_divider size="40″]Storyboard Generator (Australian Centre for The Moving Image) 
This site, connected to the screen education curriculum in Australia, is produced by the Australian Centre for The Moving Image. The site says: "You can choose a script and create a storyboard. Try building your own storyboard using background location photographs. Once done, you can save and share your storyboard video with friends"[mk_padding_divider size="40″]Creating Your Own Animated Movie  (UK)
At the heart of the Tate Movie Project is the website www.tatemovie.co.uk. Children will be able to be involved in the whole movie making process online, from the hand-drawn characters and plot twists, down to costumes and sound effects. When children enter the website they are welcomed by Ronnie, the animated "Movie Director", alongside a host of other cartoon characters who will guide them through the process. The website has been designed to appeal to children aged 5-13 and will enable them to explore animation, scripting, editing and sound effects. Their creations and contributions to the movie are uploaded directly onto the website where they can interact with all the activities and resources it provides. (NOTE:  related UK websites include Me & My Movie,
http://www.bbc.co.uk/cbbc/mymovie/ and FilmStreet
http://www.filmstreet.co.uk/default.aspa )[mk_padding_divider size="40″]Advertising Literacy for Tweens: Admongo (FTC)
This online video game, located at http://admongo.gov, (with additional resources for parents and teachers) is designed for the tweenager.  The online initiative is designed around three questions: who is responsible for the ad; what is the ad actually saying, and; what does the ad want me to do?  According to the website: "Admongo.gov teaches kids to apply critical thinking skills through a series of fun and challenging interactive games."  Admongo was developed by the Federal Trade Commission in a partnership with Scholastic.[mk_padding_divider size="40″]MediaSmart  A UK Website About Advertising
MediaSmart is a curriculum initiative in the United Kingdom. It is aimed at students from 6 to
11 years old.  The project was coproduced by an advertising organization.
The games on the site can be found here:
http://www.mediasmart.org.uk/kids-games.php
Information for parents and teachers can also be found on the site.[mk_padding_divider size="40″]MyPopStudio: Media Literacy + Edutainment  (Media Education Lab)
MyPop Studio (http://www.mediaeducationlab.org/my-pop-studio) is an online creative play experience for girls ages 9 – 14 that promotes media literacy with edutainment gaming.  According to the site, girls can go "behind the scenes" to think critically about how media is created and to question the messages we see. Lesson plans and activities accompany the website and are available as free downloads to enhance the digital learning experience.[mk_padding_divider size="40″]Girl Power (Understanding Magazine Cover Image Manipulation)
The Girl Power website, from Sweden, http://www.fb.se/work/flicka/retouch ,starts with a photo of a teenaged girl dressed in a shirt and blue jeans. By clicking on a lengthy list, students can see what has been altered. The site uses digital manipulation to create a magazine cover of the girl.[mk_padding_divider size="40″]Cover Girl  Producer: Channel 4 Education (UK)
Cover Girl: This media literacy game explores image manipulation by asking the player to take the role of a Photoshopper on a women's magazine. Players have to 'uglify or prettify' the celebrity according to be agenda.  According to girlgamersuk.com: "teenagers can use the tools of the glossy magazines to airbrush wrinkles, add or remove cellulite, shade ribs, abs, pecs, noses and otherwise prettify or uglify the model to fit the magazine's story of the week. The game is designed to show teenagers how these "perfect looks" are achieved and hopefully make them see glossy magazine pictures in a new light."[mk_padding_divider size="40″]Don't Buy It!  Get Media Smart (PBS)
PBS describes this site  http://pbskids.org/dontbuyit/ as  "a media literacy Web site for young people that encourages users to think critically about media and become smart consumers. Activities on the site are designed to provide users with some of the skills and knowledge needed to question, analyze, interpret and evaluate media messages." There are activities related to advertising, consumerism, and entertainment.  Also included are resources for parents and teachers[mk_padding_divider size="40″]You Are Here: Where Kids Learn To Be Smarter Consumers  (FTC)
According to the site, http://www.ftc.gov/youarehere/  "In our virtual mall, you can play games, design ads, chat with customers and store owners, and much more. You'll learn key consumer concepts, such as how advertising affects you, how you benefit when businesses compete, how (and why) to protect your information, and how to spot scams. What better place to do it than at the mall!"  The site is intended for students in 5th through 8th grade. The website also includes material for parents and teachers.[mk_padding_divider size="40″]Create Your Own Comics 
The developer of the website (www.MakeBelieveComix.com) says: "I envisioned MakeBeliefsComix.com as a place for you to come to and have fun by creating your own world of comic strips. My hope is that by giving you a choice of characters with different moods and the chance to write words and thoughts for them, you will tap into your creativity and explore new possibilities."[mk_padding_divider size="40″]Related site: http://www.scholastic.com/amulet/makeyourown/
Media Smarts (formerly the Media Awareness Network) produced games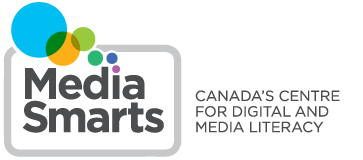 A number of other games have been created by the Canada based Media Awareness Network. A complete list of these games can be found at: http://www.media-awareness.ca/english/games/index.cfm